DIY Cardboard Standing Desk — Open Sourced Design
Build an affordable folding standing desk made of cardboard. The desk can be folded to a completely flat state and stored while not used and easily unfolded in a second.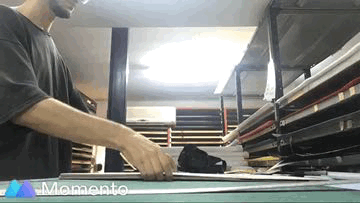 The 10-page PDF includes a blueprint of the desk and a step-by-step instructions for building it. You'll need two cardboard sheets, glue, untility knife, ruler, and pencil. File includes instructions with measurements both in metric and in imperial systems.
Download Design